The 2020 Homebuyer Wish List
What is on your Wish List? Do you want to upsize as your business demands have you working from home? Will the home be at the heart of all your family's activities in the future?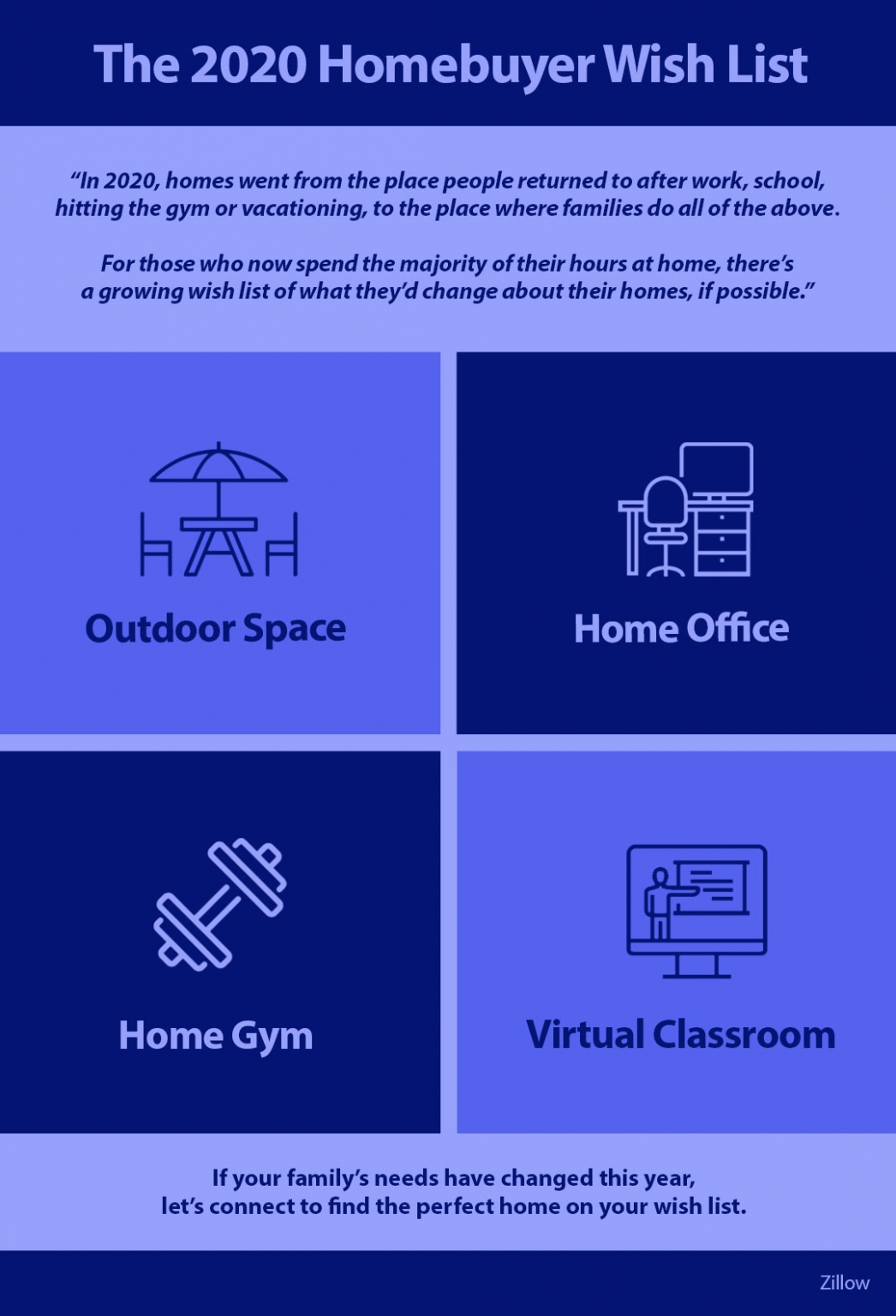 Some Highlights
The word "home" is taking on a whole new meaning this year.  Buyers are starting to look for new features as they re-think their needs and what's truly possible.
From more outdoor space to virtual classrooms for their children, buyers have a growing list of what they'd like to see in their homes.
Let's connect today if your needs have changed and your wish list is expanding too.